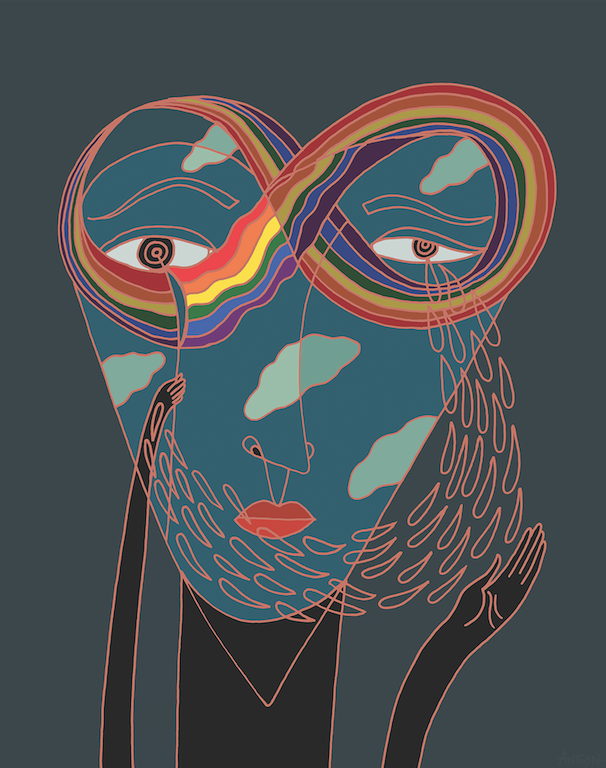 Anson Liaw is an illustrator based in Toronto, Canada. Upon graduating from the Ontario College of Art from the Communication & Design Department Design Advertising Program in 1989, his versatile illustrations have been an integral part of many projects ranging from magazines, book publications, corporate, packaging and advertising communications.
His illustrations take on critical views; both light and heavy about life in the world around us and that deals with social, political, cultural issues and lifestyle subject matter. He enjoys combining various everyday objects, scenes and situations from life, memory and imagination and then combines and fuses them together to manufacture new and unexpected yet familiar meaning that ignites a spark to drive discussion and encourages people to be engaged to see, appreciate and learn something new every day about the world around them.
His work is strong conceptually, and is known for its graphic yet painterly qualities.
He has garnered recognition and awards for his illustration work from American Illustration, Society of Illustrators West (SLIA), Applied Arts Magazine, Applied Arts Illustration Awards Annuals, COUPE International Design & Image Competition, Kenneth R. Wilson (KRW) Awards by the Canadian Business Press, 3x3, The Magazine of Contemporary Illustration, 3x3 Pro Show Illustration Awards Annual, The Creative Quarterly, Luerzer's Archive "200 Best Illustrators" Worldwide Special Editions, COW International Design Festival ILLUSTRATION exhibition & event and Illustrated 2016 held at the Old Truman Brewery in Shoreditch.
Some of his clients have included: Time Magazine, McDonald's, Fedex, The New York Times, The Wall Street Journal, Boston Globe OP ED Page, Nestle, Los Angeles Times, The Dallas Morning News, University at Buffalo, University of Toronto, H2O 4 ALL, Mercatto restaurant, Registered Nurse Journal, More Magazine USA, New Scientist, Frangelico Liqueur, McMurry Publishing, American Humanist Association, Simon & Schuster New York, ON Nature magazine, The Harvard Business Review, The National Ballet of Canada and Holt Renfrew to name a few.
Anson shares his love and passion for the communication arts and feels fortunate that he is able to do this with the wonderful given opportunities for him to teach drawing and image-making related courses for the Graphic Design and Advertising Programs offered at OCAD University in Toronto, Ontario, Canada.
Contact